Charcuterie Board Large Event Catering
Wow Your Guests With Beautiful, Delectable Charcuterie Boards
Exquisite and Irresistible Event Catering
Are you planning a large event, but just can't decide what to feed your guests? It's an important decision, as food is one of the things they'll remember! Board and Bread offers large event catering so you can customize a charcuterie board. Not only are these boards presented in a way that is visually stunning, but they're super tasty too! To learn more about our beautiful event catering options click below to request a quote.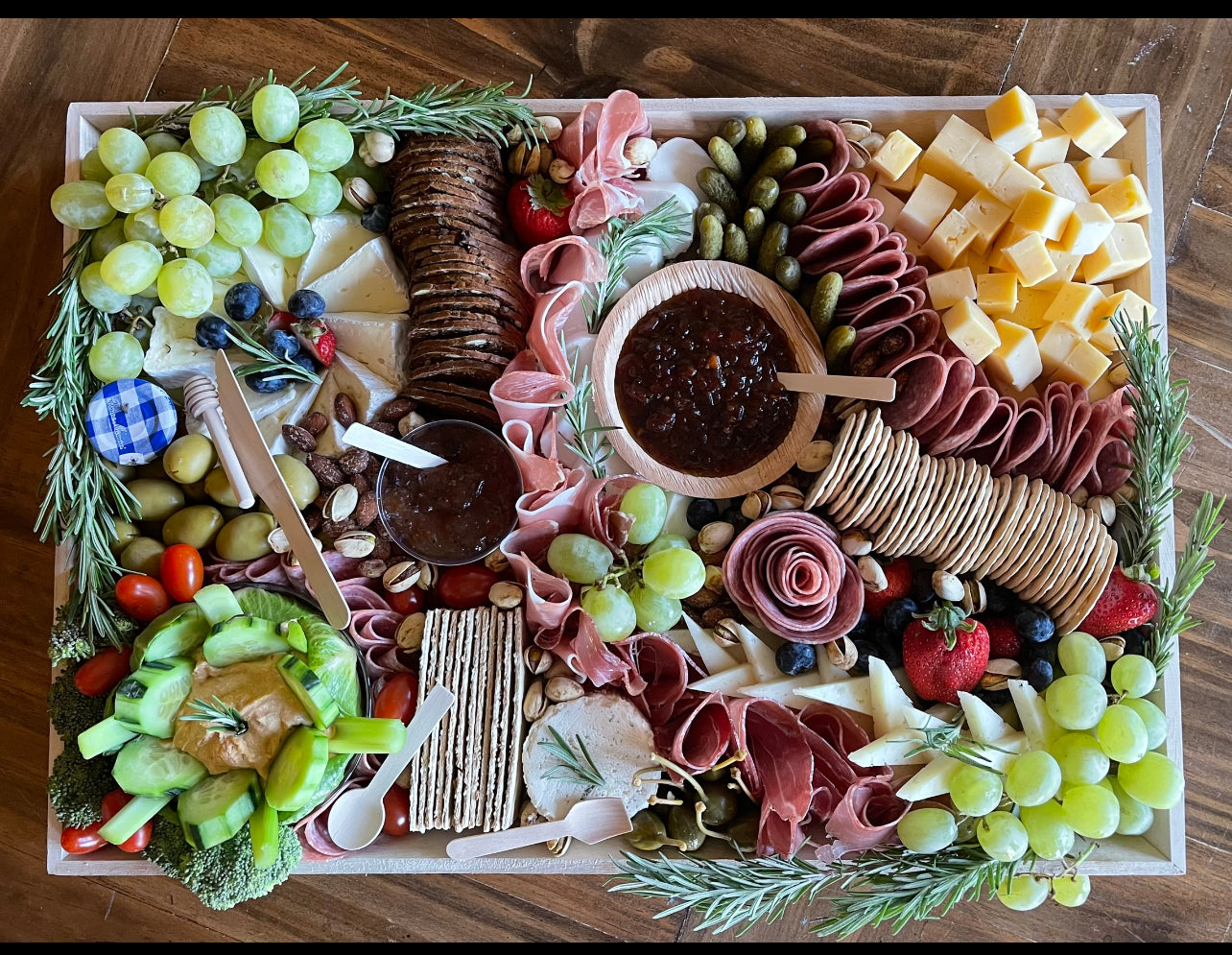 Benefits Of Using a Board And Bread Charcuterie Board at Your Event:
Our boards can be used as an appetizer while pictures are being taken or served as the main course. They are pleasing to everyone, as we customize them to meet your food preferences. Guests choose their selections, leaving you free to celebrate. In addition to be being delicious, our boards are also beautiful to look at and can be designed to match the style of your event. You won't have to worry about cleanup – Board and Bread will handle it for you!
Why You Need a Board And Bread Charcuterie Board at Your Event
Planning a large event is stressful, as there are so many details to consider, both big and small. On top of having to choose a venue, date, and so on, you also have to consider your guests. Who will you invite? Where will they all sit? Most importantly, what will they eat?
Board and Bread understands that you have endless options when it comes to catering, but we know our charcuterie boards offer a unique food display which will leave an impression on you and your guests that will not soon be forgotten. Charcuterie boards are the perfect way to add some color to your spread, while also providing your guests with endless possibilities as far as food combinations. They provide the ability for each person to customize their food combinations. With multiple types of foods, including delicious and fresh fruits, cheeses, meats, nuts, and more, your guests can choose to try (or not try) any of the food items they'd like. The best part? Charcuterie boards minimize mess and many of the foods can even be eaten using your hands, if you so choose! Based on your needs, Board and Bread can create a beautiful display that will wonderfully complement any type of wedding decor. To learn more about our wedding catering options, click the link at the bottom of this page.
Beautiful, Memorable Appetizers For Your Guests
When you arrange for a Board & Bread catered charcuterie board for your event, we will arrive at the location approximately 2 hours before the event begins. This allows ample time to set up the beautiful display and be out of the way before guests arrive. Following the event, we will return (at an agreed-upon time) to clean up and collect any dishes or platters used as part of the table display.
Make An Impression With A Table Display
Large charcuterie board table displays are a great way to provide appetizers and beautiful decor for large gatherings. Check out our image gallery below to see some great examples of our favorite arrangements!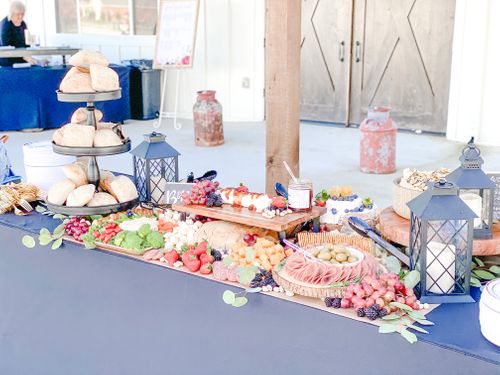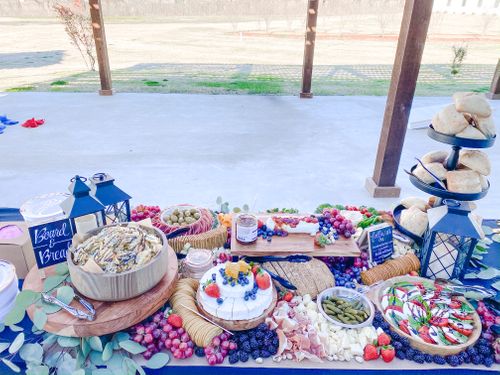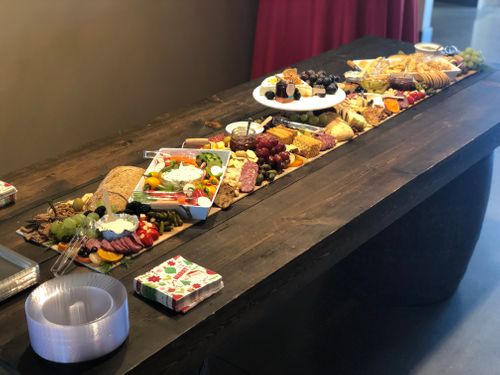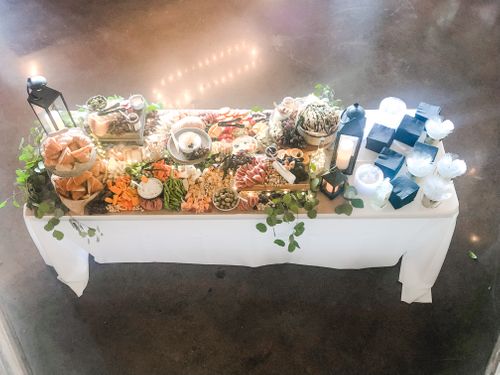 Request a Quote
Get in touch with us so we can start planning your charcuterie board catering today!